About Town
City of Guelph releases the rates and fees increases approved in the 2018 operating budget
Read More
Read More
Grand River Conservation Authority will open six parks for winter operation hours and activities
Read More
Maintenance crews are repairing a water main break Stevenson Street North
Read More
The City is continuing to offer residents the annual Ride Guelph Transit for free after 7 p.m. on New Year's Eve
Read More
The Guelph Civic Museum is looking to acquire brewerina collectibles for an upcoming exhibition
Read More
Guelph Transit is making minor adjustments to a few of its routes, starting January 7
Read More
Guelph Fire Department responds to fire at the City's Organics Waste Processing Facility
Read More
Got a news tip. Contact us at news@thefountainpen.com
Upcoming Events
December 01, 2019
-
Euchre Night with the Royal City Lions
Royal City Lions at Trinity United Church – 3rd Friday of Every Month - Doors open at 7pm, game starts at 7:30pm. Corner of Speedvale & Stevenson, Guelph. Join us for a rousing game of Euchre. Ample parking with wheelchair ramp. $7 per person - includes free coffee and tea. Available pop and water for $1. Prizes. Light lunch served at end of evening. Door prizes.
---
December 07, 2019
-
Festive Gifts for Animal Friends
Make your yard a place where the wild things live! During this hands-on program we will build shelters and feeders for our wild backyard friends. Please register each child attending. Hosted by Dan The Nature Man. Program Room, Main Branch, Guleph Public Library, 100 Norfolk St. 1pm-3 pm.
---
December 07, 2019
-
Festive Feeding: Celebrate Wildlife
'Tis the Festive Season – it is a time for sharing, a time for giving, a time for family. Let's not forget our furry and feathered friends. Venture out to Shades' Mills with the family and we will make scrumptious gifts for the animals – pine cone goop feeders, bread ornaments and fruity wreaths.  Suitable for children, who of course, must be accompanied by an adult. Caution: Although nut products will not be used, we cannot guarantee that our bird seed mixture will be 100% nut free. Meet at the Nature Centre at Shade's Mills, 1L30-3 pm.
---
December 07, 2019
-
Cats Anonymous Rescue & Adoption Meet & Greet Day


---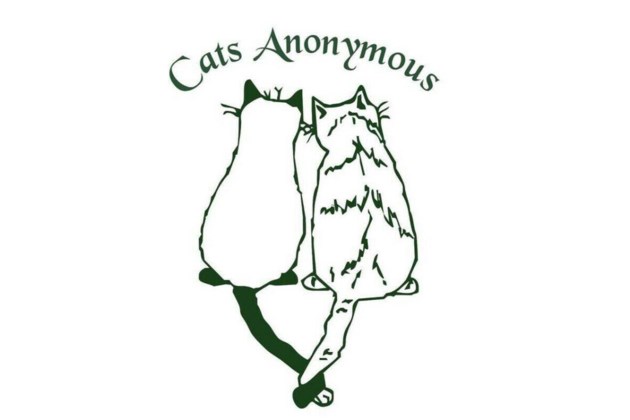 Come visit our cats at our private, no kill shelter in Marsville. We will be selling our famous catnip mats and baked goods. 1 pm - 4 pm. Used cat carriers for sale, starting at $5.
Across from East Garafraxa Public School.
www.catsanonymous.ca
---
December 10, 2019
-
PWAC Christmas Party
The Professional Writers Association of Canada (PWAC), Guelph chapter, will gather for its annual Christmas dinner on Tuesday December 10, from 6:00 PM to 9:00 PM, at Cusina Mediterranean Bistro.This event is open for PWAC members only. To register, please contact Montaha Hidefi at montaha.hidefi@yahoo.com before Friday, December 6.
---
More Upcoming Events